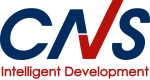 Clinical Network Services (CNS) Ltd
Clinical Network Services (CNS) is an integrated service group focused on product development headquartered in Australia with offices in New Zealand, the UK and the USA. CNS creates value for small-medium sized biotechnology companies by progressing early stage products through phase 1 & 2 clinical trials or the marketplace sooner.
CNS offers a unique service where it integrates BioDesk, an intelligent global product development and regulatory affairs consultancy, with our committed, highly experienced Australian/New Zealand clinical operations and biometrics team. BioDesk's expert consultants offer CMC/manufacturing, toxicology, clinical and regulatory affairs strategic advice and guide products efficiently through critical post-discovery development and into the clinic for the first time.
With over 15 years' experience on more than 300 projects, CNS is one of the most experienced providers within the local market and a partner of choice for biotech companies. CNS's small-medium size is considered a big advantage when relating to similar sized clients, though CNS takes a global development/ regulatory approach to ensure value is strategically added at every stage of the product development life cycle.

ERA Consulting
ERA is able to contribute at any stage of product development, from discovery, through process development, non-clinical and clinical aspects, to regulatory approval and beyond. One of our recognised specialities is the design of a regulatory strategy, to cover part or all of the development process. Thus, our services include the following: Regulatory due diligence exercises for in- or out-licensing, interactions with regulatory agencies, such as pre-IND, pre-BLA and scientific advice procedures, clinical trial applications, marketing authorisation applications, including eCTD submissions, post-approval amendments or variations, advice on process development, including validation, input on characterisation and control, consulting on non-clinical and clinical strategy, facility inspections and support for establishment licensing.

J A Kemp
We are one of the largest UK and European Patent and Trade Mark Attorney firms, with offices in London, Oxford, Cambridge and Munich. The breadth and depth of our technical knowledge relevant to patents is outstanding, with over 70 science and technology graduates in the firm including over 30 PhDs. No area of science or technology is outside our scope.