Isogenica Ltd
Isogenica is at the forefront of synthetic biology, pursuing a mission to provide the fastest, most efficient engine for therapeutic antibody discovery. Isogenica is developing LlamdA™ (single domain VHH) and Alexandria™ (human Fab) therapeutic antibodies based on its proprietary fully synthetic antibody libraries and leveraging its CIS Display and Colibra™ technologies to accelerate the discovery and development process.

metaLinear
metaLinear offers a fast track to highly validated drug targets and lead compounds, some of which will be available for licensing. Our focus is on antibiotics/antibiotic resistance. Our proven technology manipulates proteins inside living cells, reaching the >90% of biology inaccessible to siRNA or CAS/Crispr.

metaLinear was established in November 2016 and began operating from the Biohub at Alderley Park in Cheshire from March 2017. Operated by life science incubation specialist, The BioCity Group, Biohub supports the creation and growth of successful life science companies including Redx, Blueberry Therapeutics and the Anti-Microbial Research Centre.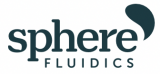 Sphere Fluidics Ltd
Encapsulating Biology, Transforming Discovery. #SphereFluidics is developing picodroplets and single cell analysis systems and services for therapeutic discovery.

Specialties
Biopharmaceutical, lab-on-a-chip, cells, antibodies, microfluidics, enzymes, cancer, biologics, biotechnology, pharmaceutical, life sciences, immunology, oncology, cell therapies, and stem cells