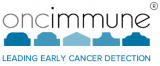 Oncimmune
Oncimmune is a leading early cancer detection company. It has pioneered the development of autoantibody assay technologies that have the potential to allow cancer detection up to four years earlier than other methods and can be applied to a wide range of solid tumour types.

Oncimmune Ltd is headquartered in Nottingham, UK and testing is conducted in our CLIA-approved laboratory, based in Kansas City, USA.

One Nucleus
One Nucleus is a membership organisation for international life science and healthcare companies. We are based in Cambridge and London UK, the heart of Europe's largest life science and healthcare cluster.
Established in 1997, and formerly known as ERBI, One Nucleus is a not-for-profit, membership organisation and located in Cambridge and London – the centre of Europe's leading life science and healthcare cluster. More than 470 members include pharmaceutical, biotech, medical device and diagnostic companies and associated technical and commercial service providers.

Oxstem
OxStem is a drug discovery company, spun-out from the University of Oxford in 2016, with the unique vision of developing small molecule therapeutics that augment repair mechanisms that already exist within the body. OxStem is developing drug candidates that can awaken endogenous cells to repair tissues affected by disease or injury to treat diseases such as Dementia, Heart Failure, Macular Degeneration (the leading cause of blindness in the developed world) and Oncology.