OFX
OFX is a global company that provides international money transfers at competitive exchange rates for both businesses and consumers. It offers fee-free transactions, 24/7 customer service and rapid round-the-clock transfers thanks to its unique 'follow-the-sun' service model.
We're delighted to introduce our first episode in our video series, OFX Currency Corner. Our resident experts will provide insights on relevant events and trends that impact major currency markets. And what this could mean for you.
In episode one, we look back on the events of 2017 and resultant currency movements. We also take a view on upcoming factors you need to watch out for this month, to help you make the right transfer decisions for your business.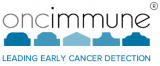 Oncimmune
Oncimmune is a leading early cancer detection company. It has pioneered the development of autoantibody assay technologies that have the potential to allow cancer detection up to four years earlier than other methods and can be applied to a wide range of solid tumour types.

Oncimmune Ltd is headquartered in Nottingham, UK and testing is conducted in our CLIA-approved laboratory, based in Kansas City, USA.

Oxstem
OxStem is a drug discovery company, spun-out from the University of Oxford in 2016, with the unique vision of developing small molecule therapeutics that augment repair mechanisms that already exist within the body. OxStem is developing drug candidates that can awaken endogenous cells to repair tissues affected by disease or injury to treat diseases such as Dementia, Heart Failure, Macular Degeneration (the leading cause of blindness in the developed world) and Oncology.