Illetrop
Illetrop provides hands-on senior executive support to biotechnology companies. Based in Scotland but operating internationally, Illetrop represents a number of companies from the UK, Asia and mainland Europe.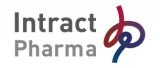 Intract Pharma
Intract Pharma Limited is an oral drug delivery licensing and product development company offering a range of proprietary formulation technologies to deliver novel and optimised therapeutics targeted to patient needs. The company is a spin-out of University College London, and is centred around over 15 years of research and innovation from the laboratory of Professor Abdul Basit. Intract's range of formulation technologies includes Phloral™ for colon targeted delivery, and ProRelease™, a versatile microparticulate delivery system.

Isogenica
Isogenica is at the forefront of synthetic biology, pursuing a mission to provide the fastest, most efficient engine for therapeutic antibody discovery. Isogenica is developing LlamdA™ (single domain VHH) and Alexandria™ (human Fab) therapeutic antibodies based on its proprietary fully synthetic antibody libraries and leveraging its CIS Display and Colibra™ technologies to accelerate the discovery and development process.