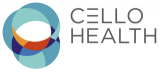 Cello Health
Cello Health is organised around three core capabilities - Insight, Consulting and Communications - which allows us to look at complex market challenges through 'multiple lenses'. This enables us to help healthcare businesses unlock the potential of their assets, brands and organisations in a changing and challenging environment. The formation of Cello Health reflects industry pressure to optimise the potential of molecular assets and demonstrate value, recognises the loss of blockbusters, and the subsequent impact on available resources to bring brands to market. The Cello Health structure gives us a broader view of commercial and clinical success and enables us to provide a greater depth and breadth of services to help support your critical decision making.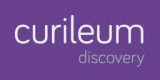 Curileum Discovery
Curileum Discovery Ltd is a new regenerative medicine company in London focused on identifying the underlying causes of serious gastrointestinal (GI) diseases, and repairing or replacing damaged cells in tissues. Effective tissue regeneration requires activation of endogenous healthy stem cells, rare cells in tissues that are the very source of lifelong tissue renewal.

We are applying three decades of stem cell drug discovery and development experience to unlock a whole new range of therapeutic targets to kill defective stem cells and to activate healthy stem cells to restore health to the intestine.