ARCINOVA
Arcinova is an agile Contract Development & Manufacturing Organisation (CDMO), providing the pharmaceutical industry with a full suite of drug substance, drug product and analytical support services from preclinical through to small scale commercial.
From our world-class 15,000m2 facility (ex-Sanofi, Covance), we offer process, research, development, scale-up and small scale manufacturing, including bioanalysis, regulatory and consulting services. We also have niche expertise in radiolabelling, providing 14C radiolabelled material for non-clinical and clinical needs.
Our large company track record and compliance coupled with the responsiveness and agility of a smaller company allows us to deliver high quality end-to-end solutions in a timely and cost-effective manner.
Our mission at Arcinova is to deliver best-in-class technology services in the fields of contract research, development and small scale manufacturing whilst minimising risk and overall cost.

Aptus Clinical
Aptus Clinical is a specialist UK- based oncology clinical research organisation which helps life science companies to optimise their clinical development strategies and effectively transform promising molecules into valued medicines.
What makes Aptus Clinical different is our flexibility – our clients benefit from our network of highly experienced and skilled experts from all technical disciplines, but only pay for what they need, when they need it. Our scientists have global expertise in all aspects of drug development so no challenge is too great, and being highly professional, they integrate seamlessly into a client organisation. This gives our clients all the benefits of an in-house clinical department, but at 
a significantly lower cost. In addition, our well-established relationships with some of the world's leading experimental cancer centres, access to large patient populations and flexible arrangements to support optimal project delivery are just a few of the benefits to be gained from working with Aptus Clinical.
Whether you need one-off consultancy support, clinical SOP implementation, expert medical or scientific input on a short or long term basis, or a full trial programme, we'd love to hear from you.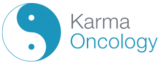 Karma Oncology
Karma Oncology is a specialised oncology clinical development company headquartered in Scotland with offices in Netherlands and USA. We offer a complete range of development services from clinical development planning, protocol design and authoring, strategic country/site selection, regulatory submissions, through to clinical trial execution and reporting.
Adaptable - We can provide selected individual services, and extend to full-service global CRO capabilities clients require. Our size allows us to be flexible, innovative and responsive to individual sponsor requirements and to adhere strictly to sponsor specified development timelines.
Reliable - Our Project Managers have extensive oncology experience, our monitors are professional, mature 'career' CRAs - not trainees - and we have the lowest staff turnover in the industry (<5%). Many of our staff come from a nursing or medical background, and for international studies we use CRAs native to their country.
Motivated - Our team has successfully completed programs in a broad range of solid tumour and hematologic indications utilising an array of different therapeutic approaches including immunotherapy and cell therapies (autologous, CAR-T and CAR-NK).
Accountable – The Karma team focus on delivering quality while respecting sponsor timelines (not internal timelines) and will do what it takes to do so.