Aptus Clinical
Aptus Clinical is a specialist UK- based oncology clinical research organisation which helps life science companies to optimise their clinical development strategies and effectively transform promising molecules into valued medicines.
What makes Aptus Clinical different is our flexibility – our clients benefit from our network of highly experienced and skilled experts from all technical disciplines, but only pay for what they need, when they need it. Our scientists have global expertise in all aspects of drug development so no challenge is too great, and being highly professional, they integrate seamlessly into a client organisation. This gives our clients all the benefits of an in-house clinical department, but at 
a significantly lower cost. In addition, our well-established relationships with some of the world's leading experimental cancer centres, access to large patient populations and flexible arrangements to support optimal project delivery are just a few of the benefits to be gained from working with Aptus Clinical.
Whether you need one-off consultancy support, clinical SOP implementation, expert medical or scientific input on a short or long term basis, or a full trial programme, we'd love to hear from you.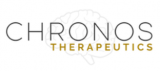 Chronos Therapeutics
Chronos is a CNS specialist company with a high concentration of expertise in both degenerative and behavioural diseases of the brain and nervous system.
What we do:
Chronos is an Oxford-based biotechnology company operating a semi-virtual R&D model to develop a portfolio of therapies in degenerative and behavioral brain diseases. The team utilises a network of industry- leading contract research organisations to develop NCEs and repurpose existing launched drugs. Chronos also has a dedicated laboratory in Oxford which screens for activity of drugs in brain disease through its proprietary platform, Chronoscreen™.
Our Focus:
- Acquisition, discovery and development of novel proprietary lead candidates.
- Repositioning FDA/EMA approved drugs.
Targets:
- ALS (Lou Gehrig's Disease)
- Other Neurological Diseases
- Fatigue
- Addictive Behaviour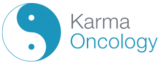 Karma Oncology
Karma Oncology is an oncology specialized clinical research organisation. With a team of very experienced oncology project managers, CRAs and CTAs we offer all clinical trial services from preparation of clinical development plans including protocol design, project/study management, monitoring, data review, preparation of the clinical study report and manuscript. Services are customised to individual sponsors and as such we will perform any single aspect of a trial as efficiently and with the same enthusiasm and dedication as we will for the complete trial.