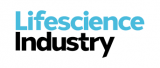 Lifescience Industry News
Lifescience Industry magazine is a collaboration between regional, national and international life science partners including BioPartner UK.

It includes the latest news and developments from the life science industry, with editorial covering the complete health technology spectrum, as well as funding, trade and collaboration opportunities.
Currently circulated twice a year to over 40,000 named individuals, it is consistently distributed at key industry events around the world and is available online.

BioPartner members can submit articles free of charge, and receive 15% off all advertising packages.

LSX Leaders
LSX is a growing influential community of senior life science decision makers, and are a catalyst for dialogue, debate and deal making to help lead growth in healthcare investment and the building of billion pound healthcare businesses. LSX is determined to forge a fundamentally better way to promote and facilitate investment, financing, partnerships and deal making in healthcare.
Their community helps catalyse early stage innovation through peer-to-peer education and knowledge sharing, networking, partnering and deal making to champion the most innovative and exciting ideas. LSX brings deals to life.