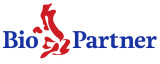 BioPartner UK
BioPartner UK leads the UK Delegation to several partnering conferences 
each year. It is a UK Accredited Trade Organisation facilitating international partnering for trade, investment and collaborations with Life Sciences organisations across the UK. BioPartner is a membership organisation, supporting UK SMEs and startups, and signposting organisations worldwide to UK expertise.
BioPartner has alliances with organisers of international biopartnering events, and with UK membership organisations, operating both independently and
in partnership with the UK government. BioPartner disseminates tradeshow access grants to help UK-based SMEs exhibit their services and products in new overseas markets.

OBN (UK) Ltd
OBN is the not-for-profit Membership organisation supporting and bringing together the UK's life sciences companies, corporate partners and investors. Our 400-plus Member companies are located across the Golden Triangle and beyond to Manchester, Nottingham, the Midlands, South Coast and Scotland, benefiting from our networking, partnering, purchasing, training, advising and advocacy activities.

Science Entrepreneur Club
The Science Entrepreneur Club (SEC) is a London based non-profit organisation of curious minds that aims to explore and unite the life science ecosystem by educating, inspiring and connecting. We give scientists, innovators and startups, with a focus on biotech, pharma, medtech, bioengineering, biosustainability or related, a network and a unique platform to showcase their innovative technologies, find investors, meet like-minded people and accelerate their company.