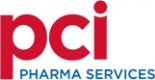 PCI Pharma Services
PCI is a leading provider of integrated pharmaceutical development services to the global healthcare market. With facilities in North America and Europe, PCI supports pharmaceutical and biotech companies with products destined for more than 100 countries around the world. PCI provides services for each stage of the product lifecycle - from early Phase I through commercial launch and long-term supply - and partners with customers to provide key insight and expertise in enabling successful commercialization and bringing lifesaving medications to patients.

Precision for Medicine, Oncology & Rare Disease
Precision Oncology is proud to offer the first comprehensive, fully integrated oncology clinical development solution. We are devoted exclusively to oncology, and passionate about improving the lives of cancer patients. By combining the progressive science of biomarkers and analytics with our excellence in oncology clinical trial execution, we help innovators to invest wisely, discover value sooner and optimize the returns from research.