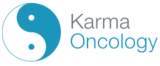 Karma Oncology
Karma Oncology is a specialised oncology clinical development company headquartered in Scotland with offices in Netherlands and USA. We offer a complete range of development services from clinical development planning, protocol design and authoring, strategic country/site selection, regulatory submissions, through to clinical trial execution and reporting.
Adaptable - We can provide selected individual services, and extend to full-service global CRO capabilities clients require. Our size allows us to be flexible, innovative and responsive to individual sponsor requirements and to adhere strictly to sponsor specified development timelines.
Reliable - Our Project Managers have extensive oncology experience, our monitors are professional, mature 'career' CRAs - not trainees - and we have the lowest staff turnover in the industry (<5%). Many of our staff come from a nursing or medical background, and for international studies we use CRAs native to their country.
Motivated - Our team has successfully completed programs in a broad range of solid tumour and hematologic indications utilising an array of different therapeutic approaches including immunotherapy and cell therapies (autologous, CAR-T and CAR-NK).
Accountable – The Karma team focus on delivering quality while respecting sponsor timelines (not internal timelines) and will do what it takes to do so.

PrecisionLife
PrecisionLife is built upon a collective ambition to improve our understanding of complex diseases and create better, more personalized therapy options so that we can help patients to live longer, healthier lives.
The PrecisionLife® platform takes a radical new approach to analysis of complex disease biology based on a wide range of patients' genomic, clinical, and epidemiological data, enabling the discovery of richer and more useful links between patients, disease sub-groups, targets and drugs.
Our powerful patented data analytics and decision support platforms are built on a unique mathematical framework and deep experience in delivering innovative new technologies and products.
Headquartered near Oxford in the UK, we also have offices in the USA, Denmark and Poland.