Almac Discovery
Almac Discovery is a research driven drug discovery company dedicated to the development of novel and innovative approaches to the treatment of diseases of unmet need (including oncology and CNS), by applying a target class approach. The Almac Discovery business model is to develop preclinical stage assets which are then licenced to pharmaceutical or biotech partners for further development. We also look to collaborate with partners to apply our medicinal chemistry and translational biology expertise to targets of mutual interest. Key research themes include deubiquitinase enzymes and protein drug conjugates.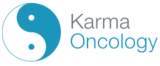 Karma Oncology
Karma Oncology is a specialised oncology clinical development company headquartered in Scotland with offices in Netherlands and USA. We offer a complete range of development services from clinical development planning, protocol design and authoring, strategic country/site selection, regulatory submissions, through to clinical trial execution and reporting.
Adaptable - We can provide selected individual services, and extend to full-service global CRO capabilities clients require. Our size allows us to be flexible, innovative and responsive to individual sponsor requirements and to adhere strictly to sponsor specified development timelines.
Reliable - Our Project Managers have extensive oncology experience, our monitors are professional, mature 'career' CRAs - not trainees - and we have the lowest staff turnover in the industry (<5%). Many of our staff come from a nursing or medical background, and for international studies we use CRAs native to their country.
Motivated - Our team has successfully completed programs in a broad range of solid tumour and hematologic indications utilising an array of different therapeutic approaches including immunotherapy and cell therapies (autologous, CAR-T and CAR-NK).
Accountable – The Karma team focus on delivering quality while respecting sponsor timelines (not internal timelines) and will do what it takes to do so.

Sygnature Discovery
Sygnature Discovery is a leading independent integrated drug discovery and pre-clinical services CRO. Founded in 2004 and private equity-backed since 2017, we operate a fully-enabled research facilities in Nottingham and Alderley Park, UK housing over 500 staff (80% of our scientists have PhDs). Our experienced R&D scientists possess all the professional skills and know-how required to undertake the most demanding of drug discovery and/or pre-clinical development projects and drive them from target validation, through hit identification, hit-to-lead and lead optimization to development candidate. Sygnature collaborates with its partners via risk share and FTE-based collaborations.